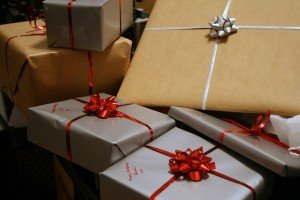 With only two weeks until Christmas, we're putting the final touches on our gifts here at HR Virtuoso. We want to show appreciation to our employees and customers, but we sometimes struggle choosing a gift. Here are a few things to consider:
Don't Be Naughty. Check Your Gift Giving Policy Twice.
Most large employers in the US have some type of gift giving policy. These policies are usually written to avoid fraud and compliance issues with the Sarbanes-Oxley Act. It's not unusual to find these types of restrictions:
Limits on the dollar amount of the gift.
A gift basket that can be shared at the workplace is fine, but expensive tickets to a playoff game or concert, or a vintage bottle of liquor may be forbidden.
Restrictions on whether gifts are appropriate between coworkers
Compliance issues extend to gifts among coworkers. Companies don't want a purchasing decision to be unduly influenced by an expensive gift from a vendor. Similarly, they don't want a gift from a subordinate to a supervisor to influence a performance rating — and subsequent increase.
Check Your List — of Charities
If you're considering gifts for clients, try to make it personal. Many clients are even happier with a donation to their favorite charity than a gift. Or, consider picking a charity to support as a company, and simply making a donation on behalf of your client. This year HR Virtuoso is supporting Cafe Momentum, which is a local non-profit restaurant that provides culinary training and life skills to juvenile offenders.
Be Nice
If you decide to give a gift to a coworker or client, make sure it's appropriate. Your goal is to make fun memories at work
— not to cause discomfort or embarrassing situations. So leave the gag gifts for another time, and keep your presents professional. Here are some ideas for the holiday gift exchange:
Ornaments
Candles
Nominal gift cards
Plants
Desk accessories
Donations
Recycling Gifts
People always ask: is it OK to regift? Well, it depends. Again, is the gift appropriate to the person and occasion? Are you 1,000% sure you're not re-gifting to the person who gave it to you?
If you're in doubt, here are a couple of options:
Donate the gift to your favorite charity
Donate the gift to a silent auction
See the theme? When in doubt for a gift, you can't go wrong with a donation.
Enjoy the season of giving!