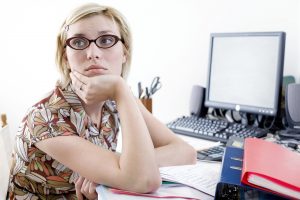 Modern day life can sometimes be stressful and people cope with stress in different ways. Some people can handle stress easily and others may find it difficult to function when there is a problem. Knowing how to approach your stressed out colleagues can be difficult but there are some things that you can do to help them.
Stress could cause people to take too much time off work and they may also develop medical problems. It is extremely important that when people are stressed out they get the correct support and help.
Why is my Colleague Stressed Out?
Various things can cause a person to get stressed out which may affect the way that they carry out their duties. Financial problems are one of the things that can cause stress. If someone is having relationship or family problems they may also be feeling stressed out.
A lot of people also get stressed due to the job they are doing and may find it hard to cope. Meeting deadlines and targets can often put people under pressure and they may find that things are getting on top of them. If one of your colleagues has too much work to cope with they may not perform well and may get stressed out.
Bereavement is another common cause of stress and if a colleague has lost someone close they could be stressed out. People may also be stressed out if they have an illness or medical condition. Major life-changing events such as marriage, retirement or the children leaving home can also be stressful for some people (source).
How do I Know That a Colleague is Stressed Out?
When you worked with someone for a period of time you will get to know their routine and habits in the workplace. If they are less talkative than usual or they start to skip lunch then they may be suffering from stress. Your colleague may also be less productive than usual which could also indicate that they are stressed out.
Other things to look out for are mood swings and unusual behaviour in the workplace. If someone is visibly upset or agitated it could be a sign that they are under some pressure. Some people may also get angry or aggressive which may be their way of coping with a stressful situation.
If one of your colleagues has gained or lost an excessive amount of weight it could be a sign that they are stressed out. Many people will comfort eat when stressed and others will lose their appetite. If a coworker is constantly tired due to a lack of sleep this could also indicate that they are stressed out.
Some people that are suffering from stress may also develop habits such as smoking or drinking excess alcohol. People may choose to use tobacco, drugs or alcohol to help them cope with stress.
Things That You Can do to Help a Stressed Out Colleague
If you have picked up on the fact that a colleague is stressed there are a few ways that you can help them. It is very important not to be judgemental when you are dealing with someone that is suffering from stress. Tell your colleague that you're there to help but do not question them or pressure them into talking.
If your colleague is ready to talk you should listen to them and try and advise them if you can. It can be useful to take your colleague away from the workplace to discuss the problems that they are having. Some people are uncomfortable when talking about problems but a sympathetic ear may help your colleague.
If one of your coworkers is stressed out due to a heavy workload you can offer to help them. Advise them to prioritize their tasks which may help them to handle the jobs that they need to do. You can also suggest that your colleague speaks to their boss to see if their workload can be reduced.
Another way to help a stressed-out colleague is to praise them when they have performed well at work. Some people lose confidence when they are stressed and some praise and encouragement may help them. You could also suggest that your colleague does some gentle exercise and other strategies which may help to relax them.
Finally, if your company offers an Employee Assistance Program, remind them that it's usually free, always confidential, and that there's no shame in asking for help.
Conclusion
Although you may not be able to resolve the problems that are causing your colleagues to be stressed out you can support them. Kind words and a sympathetic ear are often all that is needed to make someone feel less stressed out.
Guest blogger Helen Sanders of HealthAmbition.com is all about providing easy to follow health advice that anyone could understand. We pride ourselves in creating content that empowers everyone and anyone to make the right choices for their health!