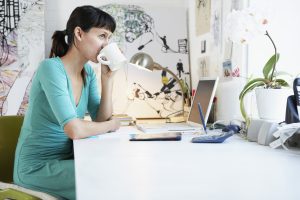 The challenge to retain and engage Millennials presents a new and distinct set of challenges for any HR professional. While the oft-maligned younger generation currently has an average tenure of only three years, it may surprise you to hear that this hasn't changed in the last thirty years. So what's really different about Millennials?
Offer Professional Development
Despite their reputation for electronic distraction, most Millennials are actually craving professional development. In a recent survey from Deloitte, over half of Millennials reported they felt their leadership skills weren't being developed fully, which lead them to consider other opportunities. While this can initially come off as pure ambition, a survey from TriNet found that almost three-quarters of Millennials felt "in the dark" about their work performance, possibly stemming from the fact that over half reported that their manager was unprepared to give feedback in a performance review setting.
Engaging With Remote Employees
Keeping your Millennials engaged starts with keeping them in the loop about performance while providing actionable feedback. How do you do that if they work on the other side of the planet?
In 2017 almost one-third of employees are telecommuting or working from home, with over two-thirds regularly exercising an option to do so. While this may seem to negate the previous recommendation of regular feedback, implementing a Work From Home (WFH) policy has been shown to actually improve morale. Furthermore, employees almost universally feel more productive when working in their own space. Managing employees all over the world requires leaders to implement more intentional communication into their management structure and allows for these feedback channels to develop; a 2016 survey from TinyPulse found that over half of remote employees are communicating with their managers every day if not multiple times a day. While it can seem counterintuitive, forcing a distinct communication structure could be a benefit of your organization's WFH policy.
Still not sure about WFH? Check out this infographic from home intercom system startup Nucleus below; it has data and tips on the future of remote work!
Guest blogger Sarah Allen is a community manager at Nucleus.