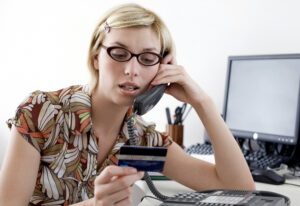 Employees have been hit by the global pandemic, inflation, and financial uncertainty over the past two years, leaving them distracted and in need of financial wellness benefits. Helping your employees' financial wellness also bolsters your bottom line. But what types payroll advance programs support both employees and are low cost for employers? Here's a solution that's easy to implement.
Most employers don't think about how a payroll advance can help employees. And those that do offer them often require committees to approve them — which takes time and adds to employee stress. Here's a solution that is free for employers and is a great benefit for employees.
Payroll Advances v. Payday Loans
The Motley Fool reports that 47% of Americans can't handle a $500 emergency without worry. That makes many employees turn to payday loans and credit cards. But both credit card debt and payday loans have very high interest rates, which only add to employees' stress. Here in Texas, we have the highest payday loan rates in the U.S. trapping Americans with crippling repayments at 664% APR. This is more than 40 times the national average for credit card interest rates at 16.12% APR. This debt cycle needs to end to keep employees focused on the job and not worried about debt or looking for additional jobs to help pay off a high interest loan.
In contrast, most payroll advance solutions offer low or no interest repayment terms.
Payroll Advances Support Employee Engagement
Based on a recent Immediate survey, 75% of employees believe that access to earned wages can alleviate their financial stress. Immediate took things a step further and surveyed their user base, and learned that 82% of employees say they are more engaged at work with access to Immediate.
Programs like Immediate arm employees with access to funds before they need them. This type of payroll advancement program helps prevent stress and disengagement. It may even help with retention, since having immediate funds may prevent employees for looking for another job.
Guest blogger Catie Bell is the  Director of Marketing at Immediate.