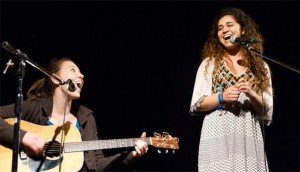 Hourly employees and their employers are often disconnected.
The disconnect usually starts at the very beginning of their relationship.  An employee wants a full-time job, but the company hires them on a part-time basis.
From the company's perspective, part-time staffing models give an element of flexibility, and can also save on expensive health insurance and other benefits. It's a trial period. Basically they're giving their part-time employees the opportunity to Summer Audition for a permanent leading role.
On the other hand, part-time employees often want the hours and benefits that come with full-time positions.
How can you get this relationship off to a good start?  Make sure you both have a clear understanding of the Summer Audition.
The Company's Summer Audition
Companies always need to remember that employees may come and go, but their recruiting brand can last quite a while in the minds of candidates. Never underestimate how quickly word gets out about a bad recruiting, on-boarding, training, or supervisor experience. It's important to make sure that everything is clear from the very beginning:
An easy, mobile-friendly application process
Orientation and on-the-job training
Expectations: Schedule, dress code, minimum job requirements, customer service, and what "going the extra mile" looks like
Relationship building: Regular one-on-one feedback sessions with the manager. Remember, this is a two-way street! Listening closely to employees at this stage of the relationship can prevent turnover, employee relations issues, and even union organizing
Potential career paths: Shift leader, Assistant Manager, General Manager, etc.
Career path tools: Online training, degree requirements for promotions, mentoring programs, etc.
Compensation: Bonus opportunities, pay review schedule, typical raise percentages, benefits opportunities
It's fine to let candidates know that there aren't any guarantees for promotions or transfers to full-time status. Just make sure they know the elements you require so they can give a good Summer Audition.
The Employee's Summer Audition
Let's assume that the employee has a good understanding of the company's role in the Summer Audition process.  Here are some things they need to focus on:
Minimum requirements: Dress, attendance, job execution
Customer service
Honest feedback during the one-on-one meetings with their managers. It's OK to ask for help and more training.
Self-awareness:  Is this really the right company or role for me?
A Summer Audition gives you a chance to assess your part-time employees' performance, attendance, customer service, and other key indicators. Use this time wisely! Most part-time employees want full-time positions, so at some point you need to turn that Summer Audition into a permanent role. The employees that successfully Summer Audition may be the stars of your show during the busy holiday season.
Just don't forget that while you're giving your employee a chance to Summer Audition, they are also auditioning you. Keep the lines of communication open so you're both always ready to perform.