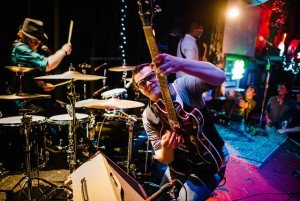 For many restaurants, quick service stores, hotels, and entertainment centers, the peak summer season is almost here. Many businesses make a significant part of their revenue during the summer season. Careful planning and preparation means a successful – and profitable – season.
Have a Staffing Plan
A staffing plan is a roadmap that outlines the staffing requirements of your organization. It helps you forecast:
The critical roles required for success
Optional supporting roles that aren't necessarily required, but may help the operation during the busiest time of the year
How many employees are needed
The mix of part-time and full-time employees needed
How many managers are needed to support the employees and overall operation
Why it Pays to Plan
Sometimes during the summer season you may get some surprises. Seasonal businesses are often reliant on the weather, the price of gas, and local events. A staffing plan helps you identify the essential job functions of each role. Once you define the role, you can calculate how many people you need based on sales, day of the week, and time of day. Remember to include items such as potential summer surges in business, PTO, and turnover in your calculations.
Budget
A robust staffing plan will also help you with your budgeting process. If you've already accounted for the number of staff required, you don't have to wonder if you can afford to replace an employee or add to your current headcount.
Compliance
The federal Fair Labor Standards Act is going through a comprehensive review by the Department of Labor. Some members of Congress are getting in on the fun, too. Potential change that may impact your staffing plan include:
Mandatory classification to an hourly pay method if an employee performs non-exempt work for 50% or more of the time.
Modifying the current administrative exemption by requiring ore authority over employees, more employees to be supervised, and limits on performing the same work as subordinate employees.
The definition of making a "sale" will likely be narrowed. If you have delivery drivers who are paid a "commission" but that aren't really selling, this should be reviewed immediately.
The current minimum weekly salary for an exempt employee is $455/week, and hasn't changed since 1970. Some states already have much higher thresholds. Many experts believe that the new figure for the FLSA will be $800/week, but some members of Congress have called for a $1,327/week threshold.
Click here to read more about how FLSA changes may impact your staffing plan.
Who Should Draft The Staffing Plan?
Be as inclusive as possible when you're in the planning stages. Make sure key stakeholders such as managers, shift leads, finance, and HR are included in the planning process. This also ensures that everyone on the team has bought into and fully understands the plan. When you're drafting the plan, think about potential compliance pitfalls. Also consider how many people you need for each:
Is it possible to combine some job functions into one role?
Hours/week needed for each job function
Primary person who manages each job function
Span of control for each manager (how many people will each manager supervise)
Are some exempt employees currently performing non-exempt work?
Are there exempt employees in individual contributor roles who have the bandwidth to supervise others?
Summer Audition the Staffing Plan
Once the plan is complete, it's time to give it a Summer Audition. Take it for a test drive and see if it works for the business and the people responsible for executing it. If it's not a win-win, make adjustments now. The summer season is almost here, but the holiday season is right behind it. If you summer audition your staffing plan now you'll be ready when it's time for the winter holiday season.