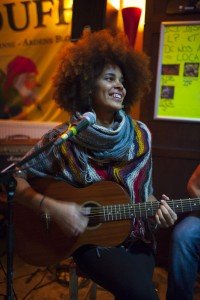 Are you getting ready to gear up for your summer hiring? Or do you need to spend the next few months doing a Summer Audition for your holiday staffing?
Either way, it's time to create a plan – NOW. With hourly recruiting you need robust candidate flow so you can select the most qualified people for your jobs. Here are a few tips to get you started:
1. Create a Staffing Plan
You wouldn't set off on a road trip without your GPS, would you? A staffing plan will give you a realistic picture of exactly how many positions you need to fill. Don't forget to include turnover in your staffing plan so you're covered on that front, too.
2. Create a Recruiting Strategy
What are you going to use for sourcing? Do you have contacts in the community that can help? Have you measured the success of online postings?
It may be time to consider grassroots recruiting if you're looking for local hourly candidates. Grassroots recruiting often yields greater, and less expensive, results than national job boards. Grassroots recruiting consists of placing recruiting collateral in strategic locations in your community. You can also use grassroots recruiting to turn your customers into employees. We can help you do this yourself. If you don't have time to do it yourself, we can also help you outsource this function.
3.  Summer Audition Your Recruiting Strategy
Once you have a recruiting strategy, it's time to Summer Audition it. Take it for a test drive and see what kind of responses you get. It's always a good idea to track metrics so you know where to put your efforts. Here are a few to consider:
Candidate flow: What is your response like?
Candidates source:  Where are the candidates coming from? In our system, we measure this by online source and QR code/text.
Time to hire: How long is it taking you to go from posting a requisition to filling it?
The great thing about a Summer Audition for your recruiting strategy is that it gives you a chance to modify your plan before the holiday season arrives. If you need help thinking through your plan just give us a call. We're always happy to discuss your recruiting strategy and share best practices.