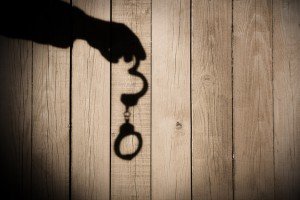 There's a growing movement in the United States to enact "ban the box" laws.   The "box" refers to the big question on most employment applications: "Have you ever been convicted of a crime?" Checking the "no" box is easy.
Check the "yes" box and the hiring process quickly becomes more complicated – or may even come to a sudden halt.
The purpose of the ban the box laws is to give candidates a chance to have their qualifications evaluated instead of having their application for employment summarily dismissed.
Banning the box doesn't solve a candidate's criminal history problem – it just delays having it exposed until later in the hiring process. Let's explore how this works from both the candidate and the employer's perspective.
Candidates
Let's face it: there's a lot of bias in the hiring process when it comes to criminal convictions. If a candidate checks the box and admits that they were convicted of a crime, it's highly unlikely that they will be selected for an interview.
Banning the box gives candidates a chance to explain the circumstances of the conviction directly to a recruiter or hiring manager. Smart candidates will be completely forthright in their explanations, but this still doesn't mean they'll get hired. As we'll see, a lot depends on the position that the candidate is applying for and the nature of the conviction.
Employers
Employers are in a tough position in ban the box jurisdictions. As the map below demonstrates, an increasing number of states, counties, and municipalities are enacting their own rules about how employers can handle questions about criminal convictions.
Additionally, in 2012 the US Equal Employment Opportunity Commission (EEOC) issued guidance that recommends removing the conviction question from job applications as a best practice. At one point the EEOC even recommended having employers refrain from conducting criminal background investigations. They had to modify this position when it became public knowledge that even the EEOC performs criminal background investigations.
The EEOC's goal is admirable: to avoid discrimination in the hiring process. The vast majority of employers want to avoid having certain people (e.g., women, minorities, the disabled, and older workers) disparately impacted by a company's hiring policy and therefore denied opportunities.
The EEOC gives guidance that a criminal conviction must be "job related" in order to be considered. This is a very broad standard. It's fairly easy to make almost any conviction "job related" and therefore have a legitimate reason to deny a candidate employment. Many employers face a much bigger concern than having a convicted criminal sue them for employment discrimination. When evaluating risks, most employers would rather take the chance on a discrimination claim than hire someone convicted of a violent or theft crime.
There are also some overriding issues that supersede the EEOC's guidelines. In most states it's impossible to get licenses or security clearances if you've been convicted of certain felonies (investigators, security guards, insurance agents, defense contractor jobs, doctors, lawyers, and other professions come to mind).
Best Practices for Employers
So what's an employer to do? It really comes down to the position, and the candidate's criminal history.
Have a clear adjudication guidelines.
These guidelines will clearly articulate which types of criminal convictions, and how many, are tolerated within a certain timeframe. So, let's say that you're a government contractor and require your employers to obtain government security clearances. Identify which felonies will prohibit candidates from obtaining the security clearance and document them.
Look at the totality of the circumstances.
Employers should weigh the timing of the conviction, the number of conviction(s), and the severity of the crime. For example, most companies will tolerate a misdemeanor marijuana possession conviction, but a felony controlled substance trafficking conviction is a whole other story. Similarly, some companies are more tolerant of misdemeanor domestic violence convictions than others.
Ask for a letter of explanation.
Give candidates a chance to explain the circumstances underlying the conviction. You may discover that there was an underlying situation that wasn't very serious, but that the employee found it was in their interest to plead guilty and get a lower fine or penalty.
Consistently implement adjudication guidelines.
Companies should consistently apply any policies that prohibit hiring candidates with criminal convictions. If a candidate somehow slips through the system and gets hired, consider if there are other individuals already working who have similar criminal histories. If so, defending against a disparate treatment claim can be challenging in many jurisdictions.
Finally, one last word for candidates:  NEVER lie.  Employers have the right to terminate you if they discover that you lied on your employment application.  Do everyone a favor and be completely honest throughout the hiring process.
Contributor:  Sonja McGill, Esq, of Bell Nunnally.  Sonja can be reached at smcgill@bellnunnally.com